Denise E. Oxley, CFLS
Experienced attorney with office located in Rancho Bernardo, San Diego. In practice in San Diego County for 15 years. Appeared in Los Angeles County, Riverside County and Orange County courts. My practice is limited to those counties.
Experience in Estate Planning arose from the connection that exists between the two areas of law practiced in my firm. Divorce causes change in estate plans, wills, asset allocation, beneficiary and Powers of Attorney designations. The two areas of law naturally go together. And even if they do not in your case, we have the skill and experience to assist you with your specific needs.
Education
Degree in Law, Essex, London, England, 1992

with Honors
International Law, University of Utrecht, Netherlands
Barrister, Inns of Court School of Law, Grays Inn, London, England., 1993

Achievements: Highest merit in Advocacy Skills.
Jurisdictions Admitted to Practice Counsel in family law and criminal law matters in London, England, until December 1996
San Diego District Attorney Office, Child Support Division
Judicial Intern to the Honorable David Gill | Superior Court of California – Criminal Division.
Active Member of United Kingdom Bar, 1993
Federal Ninth Circuit, 2002

Professional & Bar Association Memberships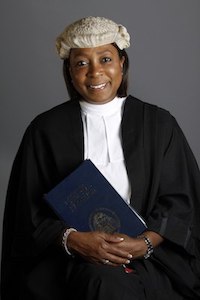 United Kingdom Bar
Member Since: 1993
California
Member Since: 2002
Federal 9th Circuit
Member Since: 2002
San Diego County Bar
Membership - California Bar Estate Planning Section
Membership - California Bar Family Law Section
Community Service
Past President 2013-2014: Point Loma Rotary Club